soundworks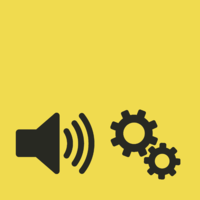 Full-stack JavaScript framework for distributed WebAudio and multimedia applications.
Table of Contents
Documentation
https://collective-soundworks.github.io
API
http://collective-soundworks.github.io/soundworks/
Overview
soundworks follows a client / server architecture where the server is written using Node.js and clients can be either regular browser clients or Node.js clients running for example on a Raspberry Pi.
The core of the framework is very minimal and dedicated at handling:
Http(s) server and basic routing
WebSockets initialization
Processes initialization
Distributed state management
soundworks can be extended with plugins to reuse common logic such as audio file loading, clock synchronisation, etc. Each plugin leaves in a separate repo for better modularity and to simplify version management.
Installation
Note: most of the time you won't need to install soundworks manually, consider using the application template instead.
npm install @soundworks/core

Application Template
The simplest way to start a new soundworks application is using the application template: https://github.com/collective-soundworks/soundworks-template.
Academic Papers
Credits
soundworks has been initiated by Norbert Schnell, Sébastien Robaszkiewicz, and Benjamin Matuszewski at the ISMM team at Ircam - Centre Pompidou in the framework of the CoSiMa research project supported by the French National Research Agency (ANR).
Futher developments has been supported in the framework of:
The RAPID-MIX project, funded by the European Union's Horizon 2020 research and innovation program
The Ircam project BeCoMe
The Constella(c)tions residency of the STARTS program of the European Commission.
Development is pursued, led by Benjamin Matuszewski, in the Interaction Music Movement Team from the Ircam's STMS-LAB.
License